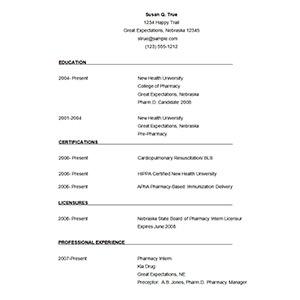 You have just faced the assignment to create a CV, do you? If yes, you are welcome to read our tips that will help you meet this challenge!
A CV (or a Curriculum Vitae) is a document you write with the aim to apply for a job! The essential difference from a resume is that this document is really longer. As a rule, a CV comprises the information about your education.
If you are seeking employment in such industries as research, medicine or academia, you will definitely be asked to create a CV instead of a resume.
One more difference is the format. It is worth noting that the format depends on the field you want to apply.
Curriculum Vitae Format
As we have already mentioned, the format depends on the type of work. Yet still, there are some common features.
CV must begin with the contact information of a person. You ought to include:
Full name;
Email Address;
Phone number;
Link to professional blogs or LinkedIn accounts.
This information needs to be viewable. An employer isn't obliged to spend time on guesswork, who you are and how to contact you. The text must be easy to read and understandable!
Then, you can proceed to the optional information. You can add it, only if it is necessary. As a rule, it comprises the information about your birth date, citizenship, gender, place of birth, marital status, children, etc.
Looking through your CV an employer should also find the data about your employment history. So, if you can make boast of an excellent employment history, write about this in your CV. All facts ought to be mentioned in a chronological order.
Writing about your education background, you also need to be very attentive. Write the fullest information about the higher educational establishments where you studied. Even if except for high school and university you also attended professional courses, add this information as well.
After this, you can proceed to the additional information, like awards, computer skills and professional memberships.
This is the way how a typical CV needs to look like. In sober fact, everything isn't as difficult as it seems to be at first gaze. You just need to be attentive and structure the information properly.
In case you really need the assistance of professional CV writers, welcome to ResumeFormat2015. This is a trusted online service, specializing in writing resumes or CVs for those who really need this help.