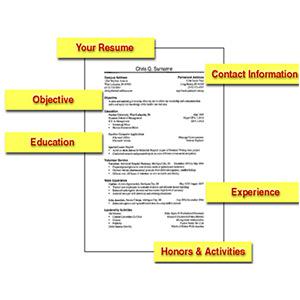 Take a look at the theme of this article! Maybe it is a little bit strange but thousands of job seekers attack Google with this request! Each person wants to find a better job and each person wants to earn more. Nonetheless, it is not easy to find a company which will really appreciate you as a key employee. It goes to show that the work on your resume needs to be careful.
It is worth noting that as a rule, hiring managers have inflated requirements to your resume. For that reason, you should go to length to make it winning. Follow our tips, simplifying your work on a resume:
Be attentive formatting your resume.
You can create a perfect resume, but it doesn't guarantee that it will be viewed by an employer. Statistically, an employer or a hiring manager spends around 30 seconds for one resume. So, it means that you have only 30 seconds to impress an employer! For that reason, formatting a resume, be very attentive and:
Don't make it hard to read;
Organize it properly;
Use only clear fonts and headings;
Use bullet lists to draw attention to your resume.
Identify Your Accomplishments.
Mostly, hiring managers search for a person, who can help them solve one or another issue. For that reason, you should understand that you can't solve a problem if you will not mention about your accomplishments in your resume. So, you need:
Write about your duties, what you did at the previous job positions and whether you were successful.
First, write about your previous job, then, mention the information about your accomplishments.
Be more specific, don't use general discussions.
A resume should cater for the needs of the industry.
This recommendation complies with demands of those individuals who seek employment in such industries as software development, architecture, engineering etc. You should always be conservative stylistically, write about your accomplishments clearly, avoid mistakes, be grammatically correct, etc.
Definitely, if you apply for a designer, you can be more creative!
Add the Section "Career Summary"
The prime objective of the career summary is to highlight the information about you (who you are). As a rule, an objective sounds like this: Searching for a challenging and well-paid job position in "A" company where I will be glad to use my skills and experience to do…
Nevertheless, it is now winning. We recommend you to follow these pieces of advice:
You have only 30 seconds. So, it means that you need to draw attention to your resume at the beginning.
A summary should be of high-quality. In other words, it should be a powerful tool, describing your benefits. You have only 30 seconds to express your super power!
When you have a solid resume in your hands, this will definitely improve your chances.