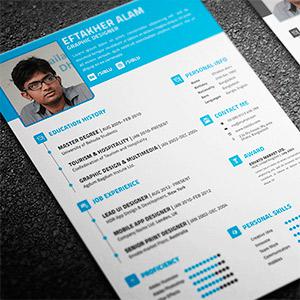 We have already discussed the topic devoted to the most popular resume formats. Nevertheless, it bears mentioning that you can't find one resume sample and apply it for various purposes. In other words, any resume needs to be customized in accordance with the job position you want to get.

The overarching priority of this review is to bandy about the resume format. Let's find out in what area what resume format will be better.
Resume Formats for Management Profiles
This type of a resume is for those who want to apply for various management positions. Working at this resume format, you need to highlight the information about your previous experience in business management and supervisory experience. As a rule, employers are seeking particular skills. So, your primary purpose is to mention about your achievements and responsibilities at the previous jobs. Give concrete examples!
Writing a Resume for a Tech Job
The first thing you need to know is that all positions in the tech industry are really competitive. So your main purpose is to create a resume which will stand out from the others. Try to be more specific. Don't write too much repetitive information. Write about your skills, programs with which you work. If you are a software developer, you can give the examples of apps you developed.
As a rule, such resumes have a "technical Skills" section, where you need to list all of them. Such resume formats allow employers to quickly realize whether you are a person they need or not.
Resumes for Human or Education Services Positions
If you are engaged in the area of human or education services, then your resume needs to showcase the information about your certifications and experience in the industry. If you have some professional licenses, include them as well.
This area obliges you to take part in the volunteer activities. Though at first gaze, this information isn't useful, but for some employers, it is crucially important. In some instances, it can be a decisive factor.
We mentioned three popular areas. Working at a resume is a very serious work and it needs to be done professionally. A properly chosen resume format and the way how a resume is written can really influence your future career.
If you need assistance with your CV, cover letter, application letter or resume, welcome to our online company. We will always help you find a solution!