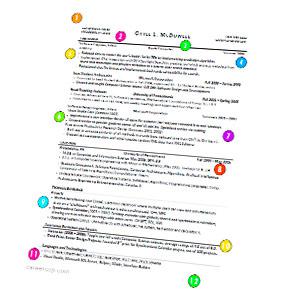 Resumes are vitally important for each person who wants to find a better job. Nevertheless, let's be honest – creating a worthy resume isn't easy. You'll hardly find a person who will be happy to spend several hours composing a high-quality resume. Browsing the web, you'll find lots of conflicting pieces of advice and it is really difficult to make a final choice. In this review, we'll try to answer the question how resume samples should look like.
We hope that the below-listed pieces of advice will definitely help you!
Design is Important.
Of course, it doesn't mean that you should hire a designer to create your own resume. Yet still, you should also spend some time working on the design. Don't use intricately decorated templates. It will be much better to use margins and white space.
Always be Reachable.
It means that you should provide recruiters with a valid email address or other contact information. At any time, they should have an opportunity to get in contact with you.
Show Your Skills.
Recruiters shouldn't spend too much time investigating your resume in search of the information about your skills and education. If it is possible, add a table with your skill sets. Besides, don't forget to highlight the skills.
Write about Your Experience.
As for this section, it is worth noting that it must comprise the information on where you worked before, your title and the exact dates when you worked for the previous company. Don't conceal the information about your previous responsibilities and accomplishments.
Try to Quantify your Experience.
It means that you need to indicate exact data points. This information will give recruiters more information about your experience.
Mention Other Positions.
If you can't make a boast of a worthy work experience, don't be afraid of mentioning the information about the experience which has nothing common with the position you are applying for. This information will help you demonstrate your skills and qualities.
Mention the Information about Your Education.
In the majority of cases, this information is required. Many job recruiters are interested in your education and a higher educational establishment where you studied. Though this information is optional, it is much better to include it in your resume. Furthermore, if you graduated recently, this information is obligatory for you.
Additional Information.
This column is for the information about your education, participation in various organizations, sections, specific awards, volunteer experience. Besides, if you have some other interesting hobbies or you are engaged in interesting activities, you can also mention this information in your resume. Especially if you are a young specialist and you can't make a boast of several years of experience for one or another company, you should write everything about yourself.
Try to Keep a Resume Short.
It means that an average length of a resume is around 2 pages. So, don't make it too long. Nevertheless, it doesn't mean that you should edit too many information out. Just try to keep it concise!
This is the way how resume samples should look like. Definitely, there are some alterations because everything depends on your experience and position you wish to get.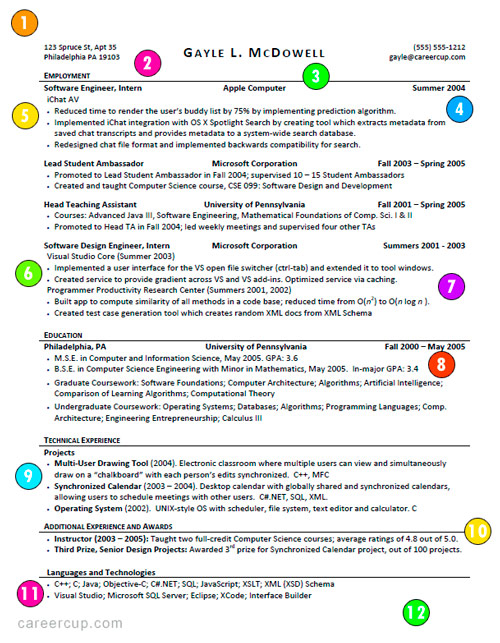 In any case, the team of ResumeFormat2015.com is ready to provide you with the professional assistance in case you really need it!